Sugarloaf
Mountain Motel
Virginia City, Nevada
Call: 775-847-0551
Four Room Types to Choose From
1 queen bed
Sleeps up to 2 people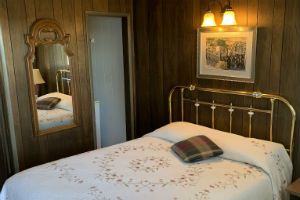 1 queen bed
Sleeps up to 2 people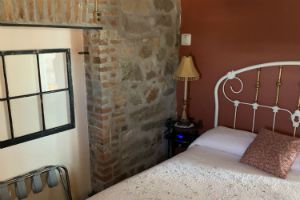 1 queen bed
Sleeps up to 2 people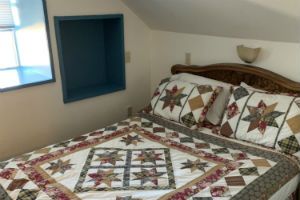 2 double beds
Sleeps up to 4 people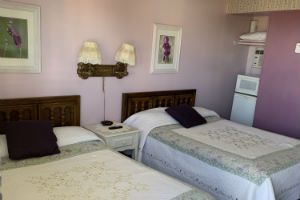 About Us
A Cozy Little Motel in Virginia City, Nevada
Situated in a 19th-century brick and stone former miners' residence on a major thoroughfare, this venerable motel is a 5-minute walk from the Mackay Mansion Museum, constructed by newspaper icon William Randolph Hearst, a 6-minute walk from ghost tours at the Washoe Club Museum & Saloon, and a 10-minute walk from the Old West maps at the Way It Was Museum.
The cozy rooms have wood furniture, flat-screen TVs and minifridges. They also include microwaves; some have wood or brick walls. Straightforward suites add living areas and balconies.
Fresh free coffee is provided at our onsite Market Store, just a few steps away from your room.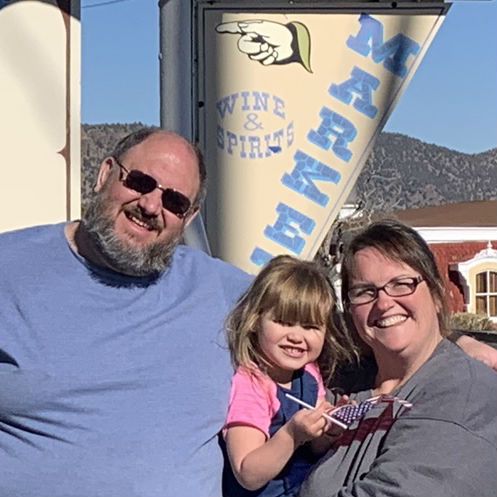 A little about our family. When Charlie and I first met in 2013, he always said that someday he wanted to move to Nevada. Well true to his word, we did!
Charles and Candace Pitts, Your Hosts

More about our story...
We first arrived in Stagecoach, NV in the fall of 2016. We settled into our new life not knowing that very soon our whole world was about to change. Charlie and I had always thought it would be a fun idea to run a coffee shop, a bed-n-breakfast, or even an ice cream shop. One day Charlie happened to spot a motel for sale on the internet. He mentioned to me what it was he saw and we both were in a state of awe and amazement! The Sugarloaf Mountain Motel and Market was for sale in Virginia City! We could not believe it. We were both very familiar with the hotel, as we had passed by it many, many times when we had visited Virginia City. Charlie and I could picture the Sugarloaf Mountain Motel in our future! Charlie and I met the current owners at the time and took a tour of the hotel and home. We really were able to see how much charm and personality that the Motel has. Not long after we put in our offer and a few months later the Sugarloaf Mountain Motel was ours. We are excited to start this new chapter with the Sugarloaf and also to raise our daughter Emma here in Virginia City.
Storey County 2019 Business Of The Year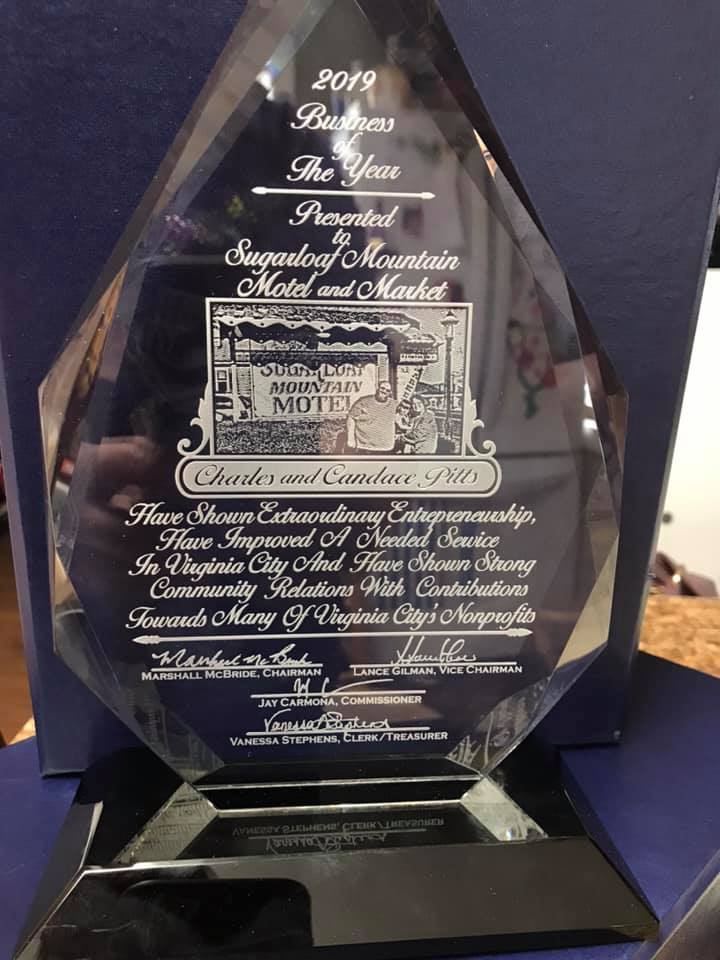 Visitor Info
Learn more about historic Virginia City, Nevada on our local tourism website. You can find out about things to do, events, history and more – click here.
Our favorite place to stay in Virginia City! The owners are incredible hosts, and the property is charming. They keep it well maintained and clean, and the service can't be beat! Can't wait to stay here again!
Cute little rooms that are all decorated differently to match the Virginia City old Western theme
Small Fridges, Freezers and Microwaves
Have a Question?
Talk to the Hosts